Our Educational Programme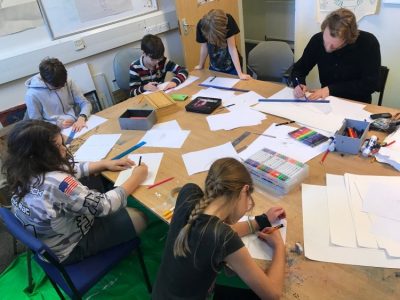 SML College, a Self Managed Learning alternative to schools in the Brighton area, has been inspected by East Sussex County Council. This is an integral element of our approval as an External Training Provider. In this capacity we ran an educational programme for the Council and have worked jointly with the University of Sussex to run educational programmes in two secondary schools in East Sussex.
Independently Evaluated SML Programmes in schools
These programmes were independently evaluated by eight schools in the South of England) and the programme in Uckfield Community Technology College was the subject of an award-winning dissertation from the University of Brighton. A published article on the Uckfield programme by the Deputy Principal can be viewed here.
Our Self Managed Learning Programmes Reach Far and Wide
SML College has taken students funded by most Brighton and Hove schools as well as running programmes in two of the schools. Brighton and Hove City Council has also directly funded some students. Other Councils that have used our services include London Borough of Harringay, Portsmouth, East Sussex and Jersey. Independent evaluations by universities have shown the educational value of our approach.
Contact
If you'd like to know more about our Self Managed Learning Educational Programmes please email office@smlcollege.org.uk for a copy of our free e-booklet that explains everything in more detail or call 01273 987629.